Boat Watercraft Jet Ski Insurance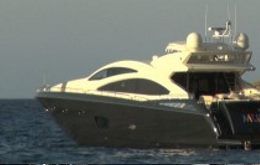 At Henry Freudenburg Insurance Agency, Inc., we can offer a wide variety of coverages and options for your boat, jet ski or personal watercraft. The size, type and value of your boat, personal watercraft or jet ski will be part of the determining factors in evaluting your insurance coverage needs.
Let one of our experienced agents give you to coverage you need and recommendations to best fit your situation. The following list some of the many coverages that we can offer:
Physical Damage Coverage - Adding this coverage to your policy protects your boat while in storage and during transport. This covers your boat as well when out of the water, including but not limited to: fire, lightning, vandalism or theft.
Liability Coverage - This coverage will assist you in the event of a collision with another boat, dock or other boaters.
Give us a call today at 409-744-7111 or fill out our simple Online Quote Form.