Church, Mosque, Synagogue Insurance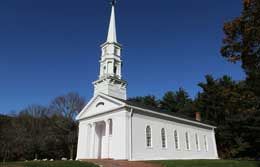 To be sure your religious organization is properly protected, let Henry Freudenburg Insurance Agency, Inc. place coverage with the industry's finest lineup of coverages and services for your people, property, and ministries. For Expert Assistance, contact us today!
cts a church from legal liability arising from acts of sexual misconduct by a staff member or volunteer.
Employee Benefits Liability - Provides coverage on negligent acts, errors or omissions arising out of the administration of employee benefits program.
We also have the following medical coverages that are enhancements on policies under your general liability medical coverage:
Day Care and School Medical - Provides excess payments of medical expenses for accidents resulting from activities scheduled and supervised by your church or on its behalf.
Interscholastic Athletic Medical - Provides Excess payments of medical expenses for accidents that might result from practicing, instructing, and participating in athletic events.
Additional Products Available
Business Auto Policy
Umbrella Policy
Workers' Compensation Policy
Dental
Vision
Group Life
Short Term Disability
Long Term Disability
Long Term Care