Introducing A Full Line Of Insurance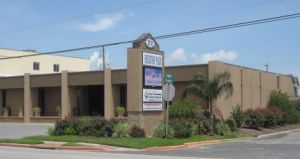 Since he opened Henry Freudenburg Insurance Agency, Inc. in 1964, Henry has always strived to provide in best service and accessibility for his clients services to his insurance business, making Henry your one-stop for insurance needs.

A Tradition Of Service

Henry Freudenburg was creating bright futures long before he ever became mayor, however. As the owner of Galveston's oldest and most respected insurance agency, Henry has been influential in helping residents throughout the area insure their safety and successful futures since 1964. Offering a full line of insurance - supported by a well-qualified group of professionals to service your needs, Henry Freudenburg Insurance Agency, Inc. is nothing if not a reflection of Henry's successful life philosophy.

In fact, the moment you enter his offices, Henry's influence is immediately recognizable. He and his associates pride themselves on going out of their way to ensure they provide the best possible service to every client. Their friendly and caring approach makes you feel comfortable right from the start.